Hole 1
Avoid fairway bunkers for an easy lay-up. Too long and risky to reach green in two.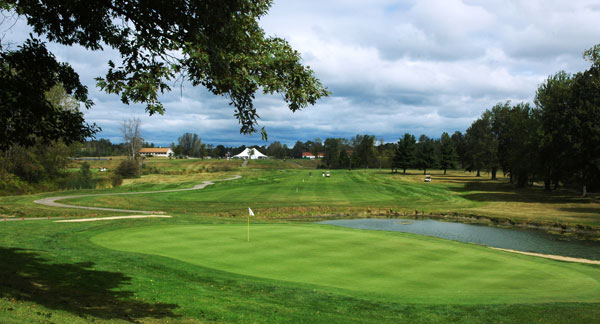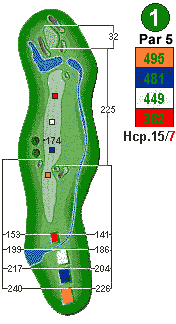 Hole 2
Left center of the fairway is best position for an open shot to the green.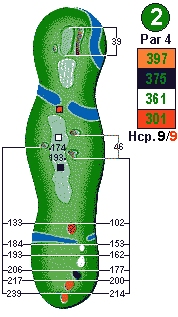 Hole 3
A strong drive is required to have a long second shot to this small well-bunkered green.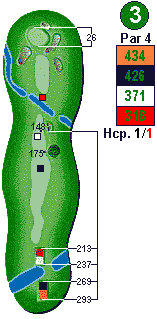 Hole 4
Avoid the long fairway bunker for best shot into this small well-guarded green.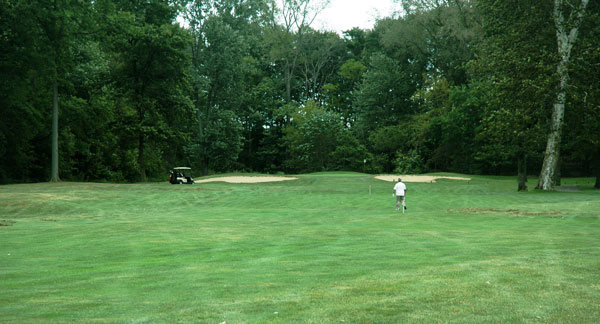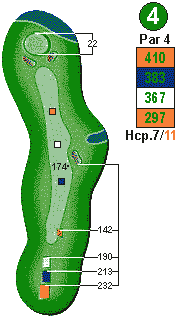 Hole 5
Club selection is crucial. Take an extra club as all the trouble is short of the green.
Hole 6
Tee shot in the fairway is a must. Aim second shot a lot farther than you think.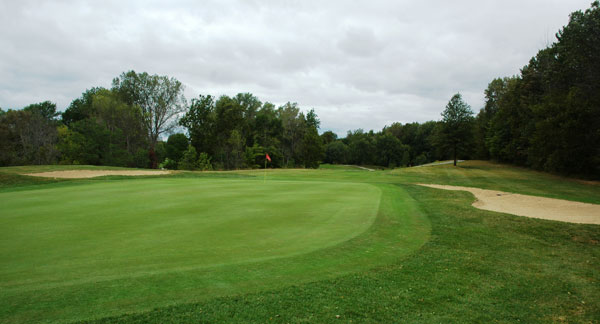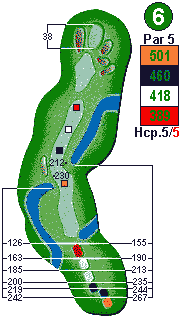 Hole 7
Take an extra club on your second shot going up the hill. Keep the ball below the hole on this tricky green.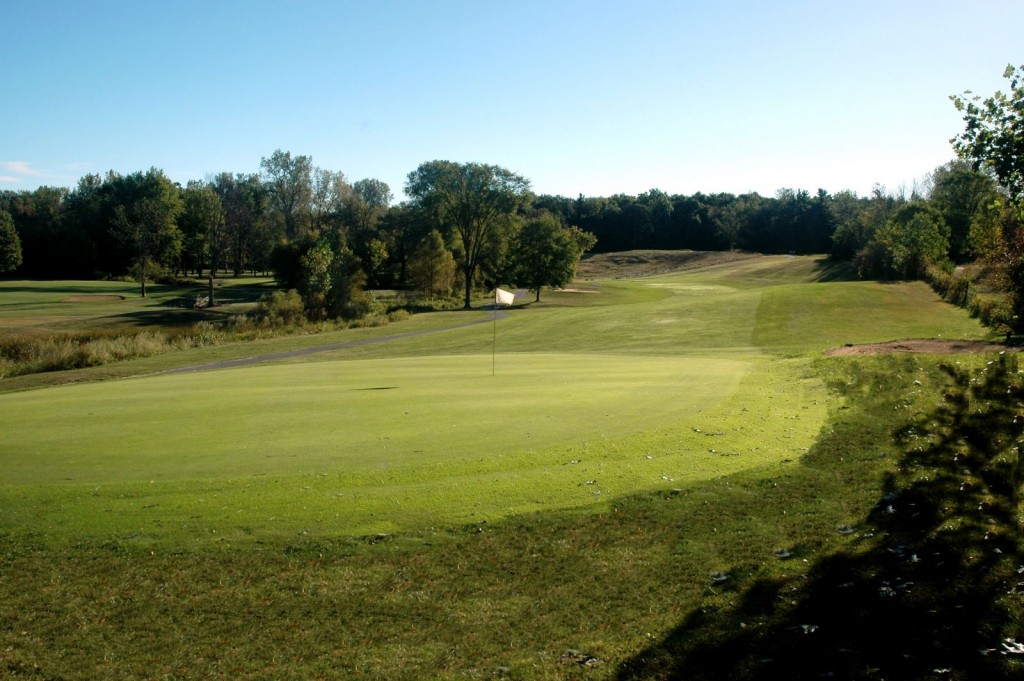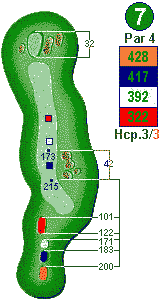 Hole 8
Avoid the trees on the right and this hole plays easy.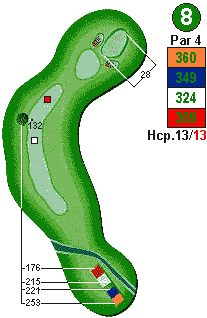 Hole 9
Pay attention to pin position when selecting a club. The green is very deep.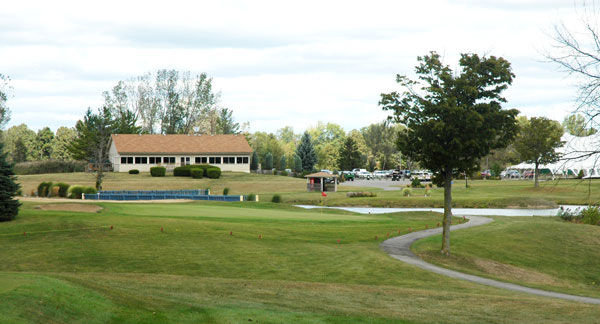 Hole 10
Take an extra club or two to compensate for the uphill second shot.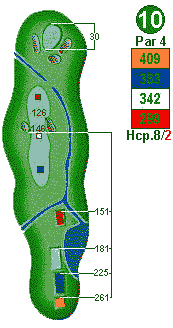 Hole 11
Lay-up short of the water with your second shot to have a chance for birdie or par.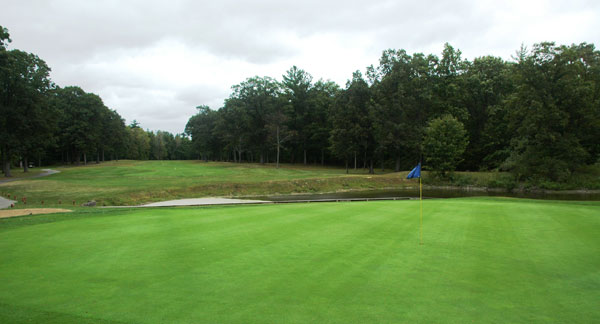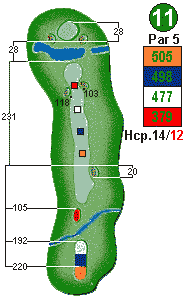 Hole 12
A great chance at par as long as you avoid the bunkers.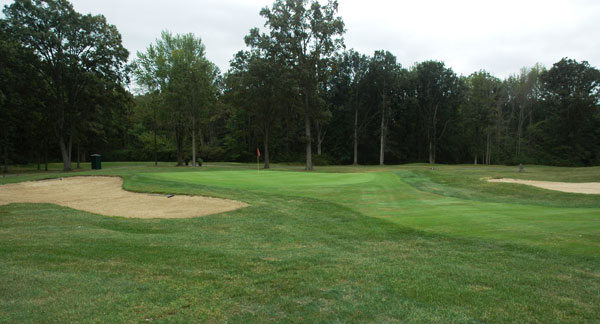 Hole 13
Tee shot must be long enough to avoid left side tree lined approach shot.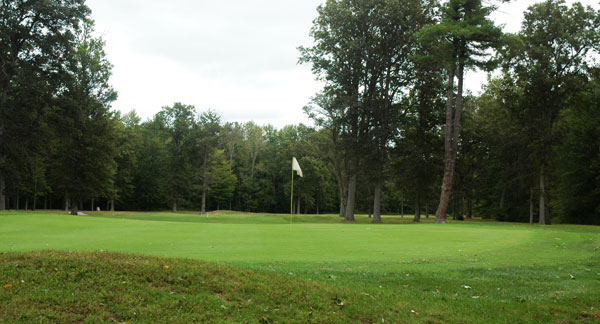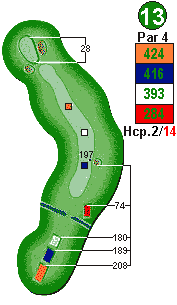 Hole 14
Take enough club to get it home on this long par 3.
Hole 15
Avoid the trees bordering each side of the fairway for safe play.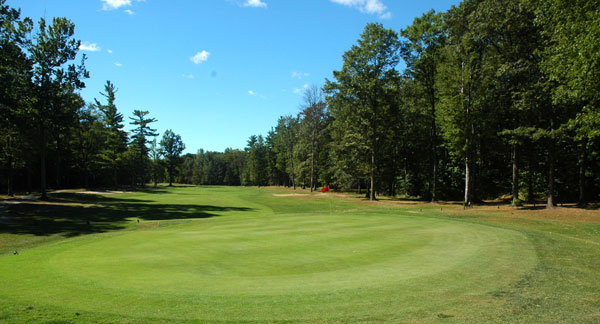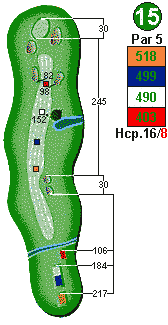 Hole 16
A solid drive in the fairway is required on this long dogleg left.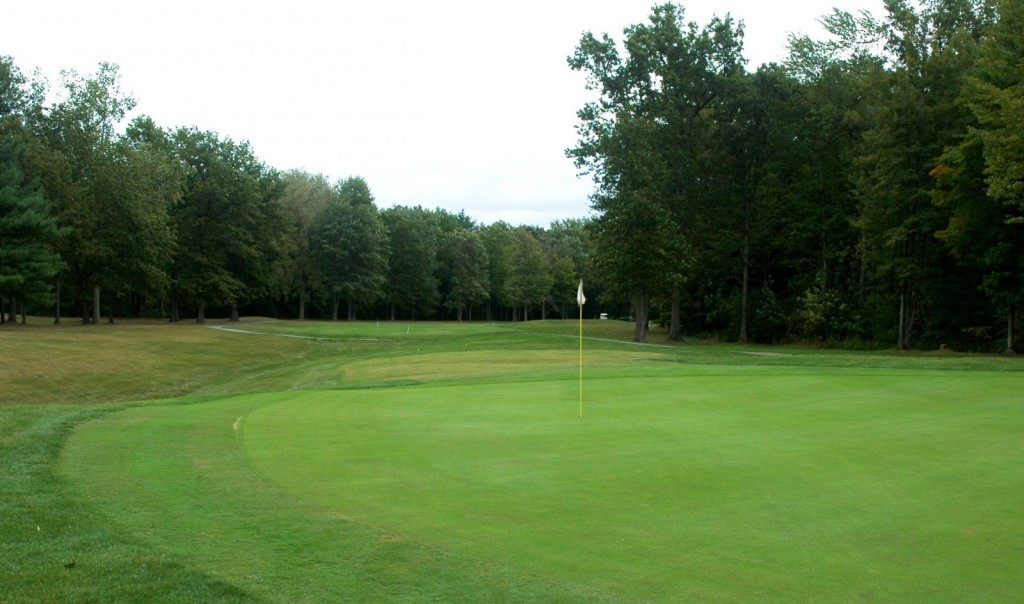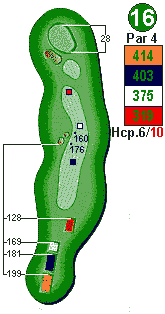 Hole 17
Avoid the creek guarding the entire left side from tee to green.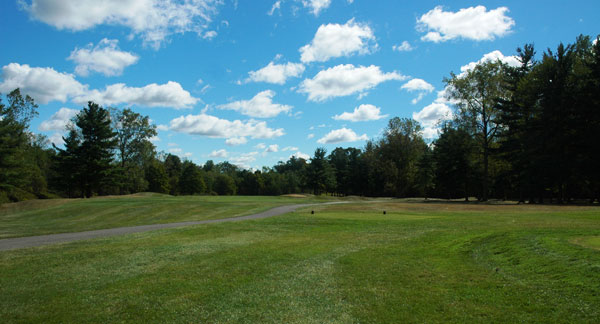 Hole 18
Keep tee shot left and be careful of the water guarding the front right of this slightly elevated green.